Είναι ένα μικρό αλλά αυτόνομο σπίτι, όπου έχει ότι χρειάζεσαι με έναν δικό του παραδεισένιο κήπο, με λεμονιές και Τριανταφυλιες. Εκεί θα έχετε την ιδιωτικότητα που θέλετε. Η υπέροχη θάλασσα με τα κρυστάλλινα νερά σε 100 μέτρα με τα πόδια. Τι άλλο μπορεί να θελετε για να έχετε σούπερ διακοπές!!!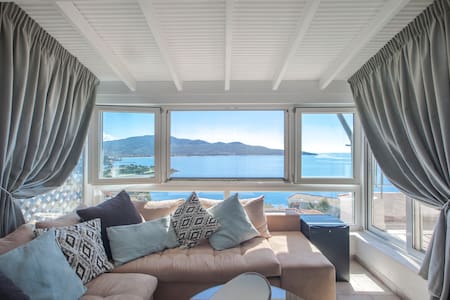 L-appartament kollu · 5 klijenti · 3 sodod · 2 ikmamar tal-banju
Alterra Vita:2 Floor Apartment with panoramic view
Airy and bright 2- floor apartment which can accommodate 5 people(+1 kid). The flat has 2 bedrooms, 2 bathrooms and 2 living rooms, one on each floor. Great panoramic view of N. Marmaras Village, Porto Carras resort & Toroneos Golf. Two balconies, one at the living room downstairs with a dining table, and one upstairs at the main bedroom. Located on a hill of N. Marmaras, about 300m from the beach & 400m from the village centre. Short walking distance from supermarkets, restaurants &shops.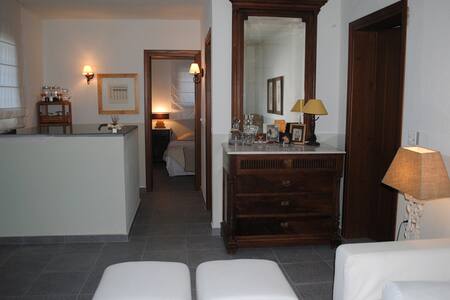 SUPERHOST
L-appartament kollu · 2 klijenti · 2 sodod · Kamra tal-banju waħda
Cozy Cottage near the sea 1
Parthenon village is an old traditional village of Sithonia, at an altitude of 350m with pines, olive trees and magical-sea view. 5km from N. Marmaras, Porto Carras resort, beach bars, fish taverns and sea shores. Ideal for relaxed vacations.