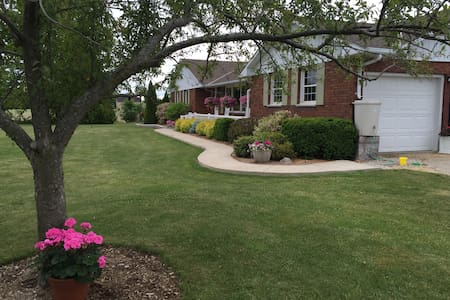 Kamra privata · 5 klijenti · 2 sodod · kamra tal-banju maqsuma ma' oħrajn
Gotta Love Country Living in Oil Springs!
Come experience life in the country. Enjoy relaxing in your own private apartment in the downstairs in the host family 's home. Take a stroll out to pet the miniature animals, wake up to a rooster crowing that will remind you of by-gone days. Visit the vintage country cabin decorated in 50's era. Enjoy the beautifully landscaped yard and large deck as you and your friends or family enjoy the country air! You'll hear the "Hee--Haw" of the miniature donkeys and see sheep grazing in the pasture!