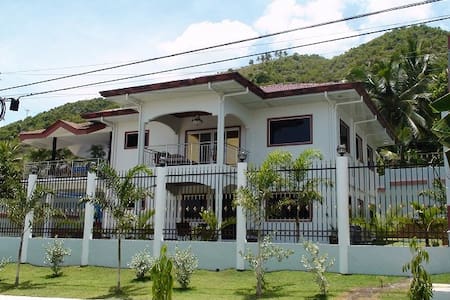 Il-villa kollha · 12-il klijent · 9 sodod · 2.5 kmamar tal-banju
High-end villa in Southern Cebu. Private pool.
314 m2 high-end 2 storey house with private swimming pool. The villa is located in a safe and populated area with neighborhood watch, just above Obong Spring and the seaside. 3 minutes to walk to the springs. The rental price includes 2 caretakers. They will clean, do dishes, make up beds, maintain the pool, lock up for the night. The villa is very centrally located for main tourist attractions: SWIMMING WITH THE WHALE SHARKS is a highlight, Tumalog Falls, Osmeña Peak and Kawasan Falls.