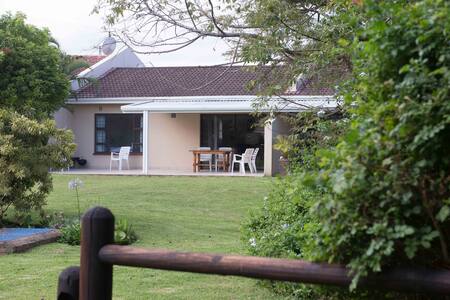 L-appartament kollu · 5 klijenti · 3 sodod · 1.5 kmamar tal-banju
Sole's Leap, a light, welcoming, spacious unit.
The patio leads on to a vast lawn, from where there is access to the beach in front of the complex. This stretch of beach is quiet and surrounded by rock pools. It is about a 30 minute walk along the seashore to Scottburgh swimming beach.